Chilled Water Buffer Tanks
Design, create, and deliver chilled water buffer tanks with the Midwest Tank team.
Your guide for Chilled water buffer Tanks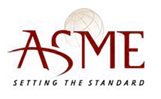 Chilled Water Buffer Tanks add water volume to chiller systems to create enough buffer capacity for the system, thus improving temperature control and a more stable operating system.  Midwest Tank Co. builds a variety of sizes and capacities to meet your needs.
We custom build the chiller buffer tanks to meet ASME Section VIII, Div. 1, code with an ASME U stamp and National Board Registered.  We can fabricate a variety of tank sizes, with each tank having an internal baffle and a variety of inlet and outlet options.
For quote requests, please fill out the information on our Chilled Water Buffer Tank sketch and send it to us.
See below for some of our more common tank sizes: