Hot Water Storage Tanks
Design, create, and deliver hot water storage tanks with the Midwest Tank team.
Your Guide For Water Storage Tanks
Hot Water Storage Tanks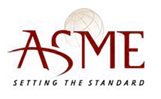 Midwest Tank Co. has been producing quality hot water storage tanks since 1972.  Since we have had years of experience with producing hot water tanks, we know the difficulty in trying to find linings that are good for hot water as well as for domestic use.  There is a case to be made in building stainless steel tanks in lieu of lined carbon steel tanks.  We can avoid the cost of the linings and the difficulties in achieving 100% coverage.  Stainless tanks do not require an anode.  Some technical magazines suggest that the higher cost associated with stainless is offset by the longevity of the vessels.
All tanks are built to ASME Section VIII, Div. 1 for pressure vessels and contain the U stamp.  Our vessels are registered with the National Board of Boiler and Pressure Vessel Inspectors.
TACO heating coils are an option.  Single wall and Double wall coils are available.  In order to size the coil, Midwest Tank Company needs the following information:
Steam or Water in the coil:
If Steam:
1)  What is the design steam pressure?
2)  What is the average tank temperature?
3)  Design draw in gallons per hour (GPH)?
If Water:
1) What is the avg. water temperature/temperature rise?
2) What is the avg. coil temperature?
3) Design draw in gallons per hour (GPH)?
For quote requests, please fill out the information on the Hot Water Tank sketch and send it to us.
See below for some of out more common tank sizes: