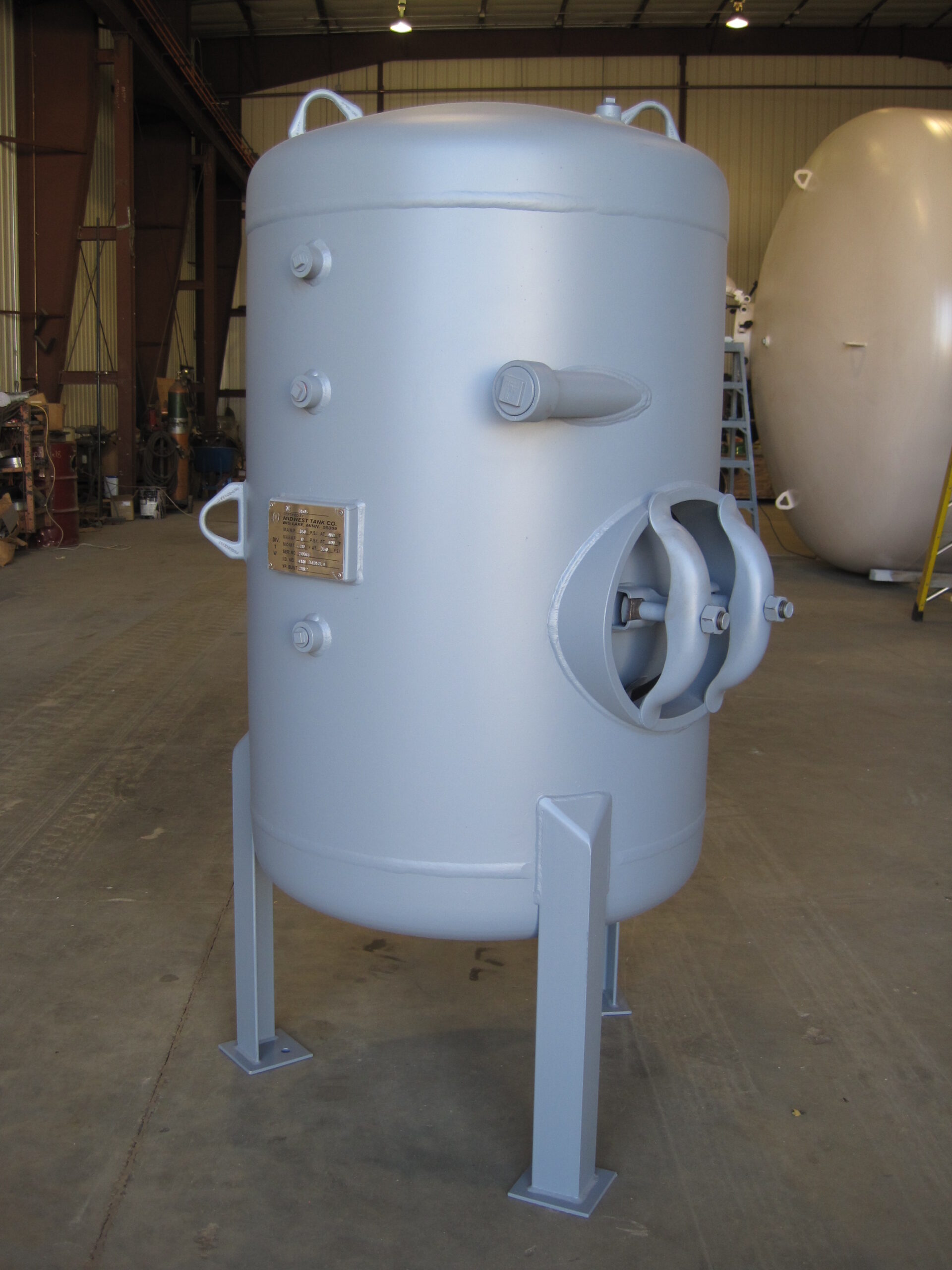 For boiler pressures up to 400 lbs. use 100 lb. ASME tanks.
These boiler blow-off tanks are built and labeled in accordance with the ASME Code and comply in all respects with the requirements set forth in the State of Minnesota Code for pressure vessels.
Minimum shell thickness is 3/8″ and a wear plate of thickness equal to that of the shell is installed opposite the inlet opening.
Tanks are furnished with legs, manhole, openings for 1/2″ pressure gage, 1/2″ gage glass, 3/4″ thermometer and other fittings. Tanks are painted one shop coat of prime paint unless specified otherwise.
Specifications
Min. Shell Thickness: 3/8 in
Tank Size Chart
Tank Size: 36 x 54 in
Boiler Rating: 76 to 150 hp
Tank Size
Dim. (A)
36 in
Dim. (B)
54 in
Dim. (C)
36 in
Dim. (D)
14 in
Dim. (E)
2 1/2 in
Dim. (F)
6 in
Dim. (G)
1 1/2 in
Dim. (H)
15 in
Dim. (J)
16 1/4 in
Dim. (K)
12 in